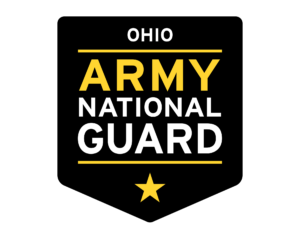 Campaign Dates
12/1/2021 – 9/30/2022 (Please note that this campaign  has been extended until September 30, 2022.)
Campaign Purpose
Promotes recruitment and scholarship opportunities available through the Ohio Army National Guard.
The National Guard released new creative for its "Be More" recruitment campaign in Dec. 2021. The spots emphasize the Guard's commitment to our community, and to providing our citizen-soldiers with the opportunities to lead, learn, and gain in-demand job skills all while serving part-time, close to home, and receiving educational and financial benefits.
Traffic Instructions
Traffic instructions include a suggested minimum number of airings per month for each campaign.  We realize that station inventory is very valuable and limited, and appreciate any contribution stations can make.
Please be sure you are airing the OHNG spots listed in the traffic instructions and on the pages linked below, which were distributed in December. All other OHNG spots should be killed due to expired talent agreements.
Radio Spots

The Ohio Army National Guard radio spots are available here:
Television Spots
Preview and broadcast-quality versions of the National Guard's TV spots are available here:

All Ohio Army National Guard radio and television spots are approved for web use and may be posted on station websites.
Thank you for your support of this NCSA-PEP campaign. If you have any questions, please contact the OAB's Mariah West.

← Return to NCSA-PEP Homepage