Thank you for a great year!
Thank you for your support of the OAB in 2022. We appreciate all you do as local broadcasters and are proud to support the work of our members throughout the Buckeye state. Here are some highlights from the OAB's year in review.
2023 Board of Directors
Congratulations to the officers and directors elected during our annual election last month.
Our 2023 officers are:

OAB Chair
Thom Mandel
President & General Manager
Rubber City Radio Group, Akron & Cleveland

OAB Vice Chair
Brian Lorenzen
President & General Manager
WTOL-TV, Toledo

OAB Secretary-Treasurer
Eddie Harrell, Jr.
Regional Vice President
Radio One, Cleveland, Columbus, Cincinnati
The three board members elected are:
Don Peterson, III

General Manager & Director of Operations
WDJQ-FM & WDPN-AM, Alliance

Carolyn Cassidy
General Manager
Salem Media of Ohio, Columbus
Matt Moran

Regional Vice President and General Manager
WOIO-TV and WUAB-TV, Cleveland
Matt was elected to his first term while both Don and Carolyn were re-elected.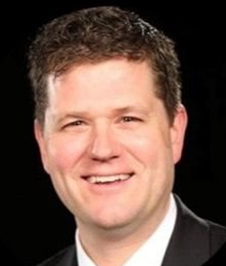 Darren Moore, Vice President & General Manager of Cox Media Group in Dayton, was unanimously approved by the OAB Board to complete a vacant unexpired term.