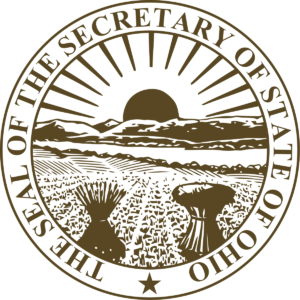 Campaign Dates
9/1/2023 – 11/7/2023
Campaign Purpose
Encourages Ohioans to participate in the Nov. 7 General Election.
Traffic Instructions
Traffic instructions include a suggested minimum number of airings per month for each campaign.  We realize that station inventory is very valuable and limited, and appreciate any contribution stations can make.
Radio Spot
The Sec. of State's office is completing production of the radio spot. We will send the spot as soon as possible.
Television Spot
The Sec. of State's office is completing production of the TV spot. We will send the spot as soon as possible.

Thank you for your support of this campaign. If you have any questions, please contact the OAB's Mariah West.

← Return to NCSA-PEP Homepage