Prepare for your next sales call with meaningful and fresh information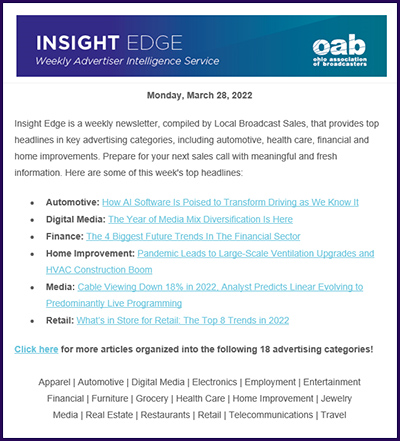 All OAB members have free access to Insight Edge. This weekly newsletter, compiled by Local Broadcast Sales, provides top headlines in key advertising categories, including automotive, health care, financial and home improvements.
Insight Edge is emailed every Monday morning. If you'd like to add your staff to the newsletter distribution list, please sign up here.
You can find this week's newsletter, along with links to archives of articles for all categories, here.
We look forward to keeping you up to date on the trends and news impacting your clients' businesses!