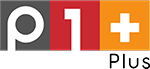 Are you about to hire a new AE?  Or, have you just hired someone who is new to broadcast sales?
P1 Plus is a live assist on-boarding training program designed to take new broadcast sellers from "rookie to ready" in just seven weeks.
40+ Online Video Courses
Weekly Discussions with P1 Learning Trainers
Individual Course Testing & Homework Assignments
Close of Program Final Project & Certificate
You can view an overview of course curriculum here.
As part of our commitment to support our members' sales training effort, the OAB will pay the registration fee (regularly $599/person) for new sellers to participate in the P1 Plus training program.  We've had great feedback on this program in past years, and are pleased to continue our partnership with P1 Selling in 2021.  The P1 Plus new seller training program is offered on a quarterly basis and the OAB will pay the registration fee for up to 6 participants each quarter (two participants per session).
Eligibility to Participate in P1 Plus
P1 Plus is ideal for new sellers with a year or less of experience.  All P1 participants should be full-time employees of an OAB member station.
To allow as many of our members as possible to take advantage of the P1 Plus program, no more than two participants are permitted from a single station group or cluster during a calendar year.
Register for 2021 P1 Plus!
P1 Plus new seller training is offered on a quarterly basis and each session runs for seven weeks. The OAB will pay the registration for up to nine participants each quarter.  Registrations are accepted on a first-come first-served basis.
Session 3: Monday, July, 12, 2021
Session 4: Monday, Sept. 13, 2021
For additional information or to register, click here.