Take your new sales staff from rookie to ready.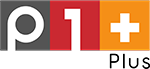 Are you about to hire a new AE?  Or, have you just hired someone who is new to broadcast sales?
P1 Plus is a live assist on-boarding training program designed to take onboard new broadcast sellers in just seven weeks.
40+ Online Video Courses
1-on-1 with P1 Learning Trainers
Individual Course Testing & Homework Assignments
Close of Program Final Project & Certificate
You can view an overview of course curriculum here.
Let the OAB cover the cost of training your new sellers.
As part of our commitment to support our members' sales training effort, the OAB will pay the registration fee (regularly $599/person) for new sellers to participate in the P1 Plus training program.  We've had great feedback on this program in past years, and are pleased to continue our partnership with P1 Selling in 2023.  The P1 Plus new seller training program is offered on a quarterly basis and the OAB will pay the registration fee for up to nine participants each quarter .
Register for 2023 P1 Plus!
P1 Plus new seller training is offered on a quarterly basis and each session runs for seven weeks. Due to limited seating, we maintain a limit of two sellers per station group per year.  Registrations are accepted on a first-come first-served basis.
Q1 Session: Monday, January 9, 2023

Q2 Session: Monday, March 20, 2023
Q4 Session: Monday, September 18, 2023
For additional information, click here or contact Cole Grieves at cole.grieves@p1learning.com or 816.456.8603.
"P1 Learning's P1 Plus program is different than other sales training programs that we have used because it is not just a one day seminar or webinar and it's over. P1 Plus is a program that is several weeks in length, with different weekly lessons utilizing a "live" coach. The student is expected to use this information in the field during that week with their clients. Each student is held accountable for that week's assignment because there is a follow-up meeting with his/her coach where they discuss the outcome of that week's experience. The really valuable part of this program is that the coach sends a weekly report to the manager explaining how the student is performing."

– Lou Vito, V-Teck Communications, Bellefontaine