Our Staff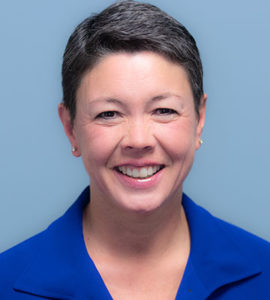 Christine Merritt
President
Bio
Christine Merritt is President of the Ohio Association of Broadcasters (OAB). The OAB is the statewide trade association representing the interests of local radio and television stations in Ohio. Founded in 1937, the OAB is one of the oldest state broadcast associations in the country.
As OAB President, Christine lobbies on behalf of Ohio's commercial and non-commercial radio and television stations at the state and federal levels, and is responsible for all activities of the association. She also manages the Ohio Broadcasters Foundation, the OAB's educational foundation.
Christine is an appointed member of the state Broadcast Educational Media Commission and serves on the Boards of Ohio United Way, the Ohio Capitol Square Foundation, and the Ohio Debate Commission. Additionally, she is a member of the State Emergency Communications Committee for the state of Ohio, and is the broadcast industry representative on the Ohio AMBER Alert Advisory Committee.
At the national level, Christine currently serves on the Executive Committee of the Broadcast Education Association. She is a past president of the National Alliance of State Broadcasters Associations, a former member of the Board for the Alliance for Women in Media (AWM), and has served as a judge for AWM Foundation's Gracies Awards competition, recognizing exemplary content and programming created by, for and about women.
In 2008, she received the AMBER Alert Broadcast/Media Person of the Year Award from the U.S. Department of Justice. In 2014, she participated in a bipartisan congressional women's fly-in at the White House to discuss issues impacting women and minorities.
Christine has more than 30 years of professional association management and legislative experience. Prior to joining the OAB in 2002, she worked at The Ohio Manufacturers' Association and the small business council at the Ohio Chamber of Commerce. She began her career as legislative aide in the Ohio House of Representatives.
Christine is a graduate of The Ohio State University and remains involved as a mentor for the OSU Young Alumni Academy. She and her husband, Kirk, are parents of twin daughters.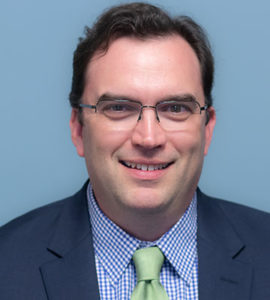 Andrew Hartzell
Director of Marketing and Communications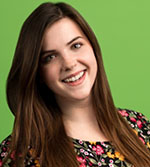 Mariah West
Marketing and Communications Specialist
---
OAB Legal Counsel
Thomas Szykowny
Bruce Paige
OAB General Counsel
Vorys, Sater, Seymour and Pease, LLP
Stephen Hartzell
Tim Nelson

OAB Regulatory Counsel
Brooks, Pierce, McLendon, Humphrey & Leonard, LLP