April LBS 2nd Tuesday: Hard Truths Every Broadcast Seller Needs to Understand and Overcome!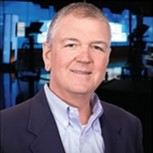 Presented by: Mike Costa, CEO Costa Media Advisors & LBS Broadcast Expert

What is management looking for from salespeople during these tough times? Mike Costa, CEO Costa Media Advisors & LBS Broadcast Expert, provides us with a General Manager's perspective on the current broadcast world. Solid answers and leadership on behalf of your clients are absolute "musts" for a broadcast seller to achieve meaningful levels of success. There is no "quick fix". Instead of searching for one, broadcasters must consistently get results for their clients and prospects – especially in today's economy. Supplement the professional efforts that you are already implementing every day with tools to help build a modern and more profitable book of business!

Mike Costa began his broadcast career in 1987 as an AE with WHBQ (Memphis, TN). In 1988, he was named LSM at WPTY-TV (Memphis, TN) and became General Manager at WDSI-TV (Chattanooga, TN) in 1999. In 2004, Mike was named General Manager for Sinclair Broadcast Group's Chattanooga stations. In 2019, Mike became the VP/GM of the Alabama News Network for Bahakel Communications (Montgomery, AL). Mike founded Costa Media Advisors which works to help leaders and marketers communicate more effectively.