August LBS 2nd Tuesday: WARNING: Yesterday's Sales Success Puts You In Danger Today! (And What to Do About It)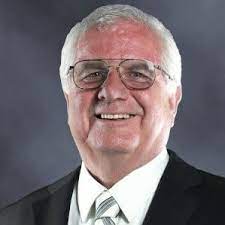 Presented by: Gary Moore, LBS President

Attention: All Broadcast Sellers and Leaders!  Securing valuable one-on-one time with prospects and clients is trying as the business landscape evolves. It's evident that LOCAL businesses have become more cautious in their approach, and signing long-term contracts has become increasingly challenging. Have you noticed that closing sales has become a bit tougher recently? You're not alone!In light of the current environment out on the street, we recognize the need for swift adaptation to the shifting sales dynamics. While some sales principles remain timeless, relying solely on yesterday's strategies will actually hinder your success rate and profitability in today's market.

During the webinar, we will address the following crucial topics:
Strategies for adapting to the rapidly changing sales environment
How to overcome obstacles and optimize your sales approach
The power of combining traditional and modern selling techniques
Effective ways to cultivate sustainable revenue from LOCAL businesses

Don't miss this opportunity to stay ahead of the competition and revitalize your sales success!

Gary Moore is President of LBS, leveraging decades of experience in innovative ad and product development. He is a dynamic leader, dedicated to empowering and transforming Radio, Television, Digital, and Newspaper professionals. With a reputation for unwavering sales integrity, Gary excels in revitalizing sales teams and providing top-notch media consulting services. His expertise extends to fostering strong advertiser relationships.