November LBS 2nd Tuesday: What LOCAL Dealers Need You to Know Today!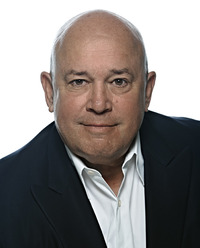 Presented by:  John Tkac, LBS Automotive Expert 

Join us for an extraordinary opportunity to captivate local dealers and elevate your sales game! Get ready to make a lasting impression by securing appointments with the professionalism and finesse that demonstrates your ability to address their needs.

John will address the issues that keep your dealers up at night. Armed with the latest statistics and facts, he will show you how to capture your dealers' attention, establishing you as a broadcast and digital seller who truly understands their world, steering clear of the regular, mundane, "station-centric chatter" they hear from other sales reps. Come prepared to absorb invaluable insights and stay afterwards to engage directly with John. Ask him your burning questions about the ever-evolving automotive landscape and get the information you need to pave your way to success.

Don't miss this opportunity! Every serious broadcast seller and manager should be part of this transformative experience. Elevate your skills and multiply your success. Secure your spot today and be ready to take your dealer selling success to the next level.