Women in Leadership: Why Diversifying Leadership Benefits All Broadcasters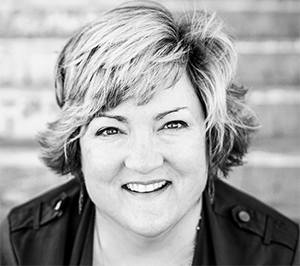 Presented by: Tammy Wellbrock, Girl Twin Solutions, LLC

Did you know that organizations with higher counts of female leaders are more likely to report enhanced creativity and improved productivity? The reason is that more diverse organizations create conversations that lead to decisions founded on a variety of opinions, experiences, and perspectives.

This results in greater progress and success for these organizations.

Learn how a 3-Tier approach can aid your organization in assessing, evaluating and implementing various strategies that not only help in recruiting, but to create a supportive and sustainable culture thatretains female professionals.

About the speaker:

With 30 years of experience in developing impactful relationships, building cohesive teams, and driving powerful conversations, Tammy Wellbrock launched her own training and coaching business called Girl Twin Solutions, offering workshops and resources to advance professionals on their success journey.

From her time working in the media industry, telecommunications, non-profit and higher education, Tammy is passionate about helping others become better versions of themselves.

She received her bachelor and master's degree in communications, but she jokes she still is mastering the art of communicating. Tammy completed her Institute of Organization Management (IOM) designation in 2014 and earned her Certified Association Executive (CAE) in 2016. For more than a decade, she has also been an adjunct instructor for Fort Hays State University, teaching on-campus and virtual students.

Most importantly, Tammy truly understands the complexities and challenges of the radio profession. Her husband, Gerard, is a radio sports broadcaster and Voice of the FHSU Tigers. Their son, Garrett, is a college freshman, playing baseball and majoring in sports broadcasting. You may recognize Tammy from her presentations in the P1 Learning's "Rising Above Summits" and you can also follow informational videos by Tammy in their Ten-Minute Trainer Network.